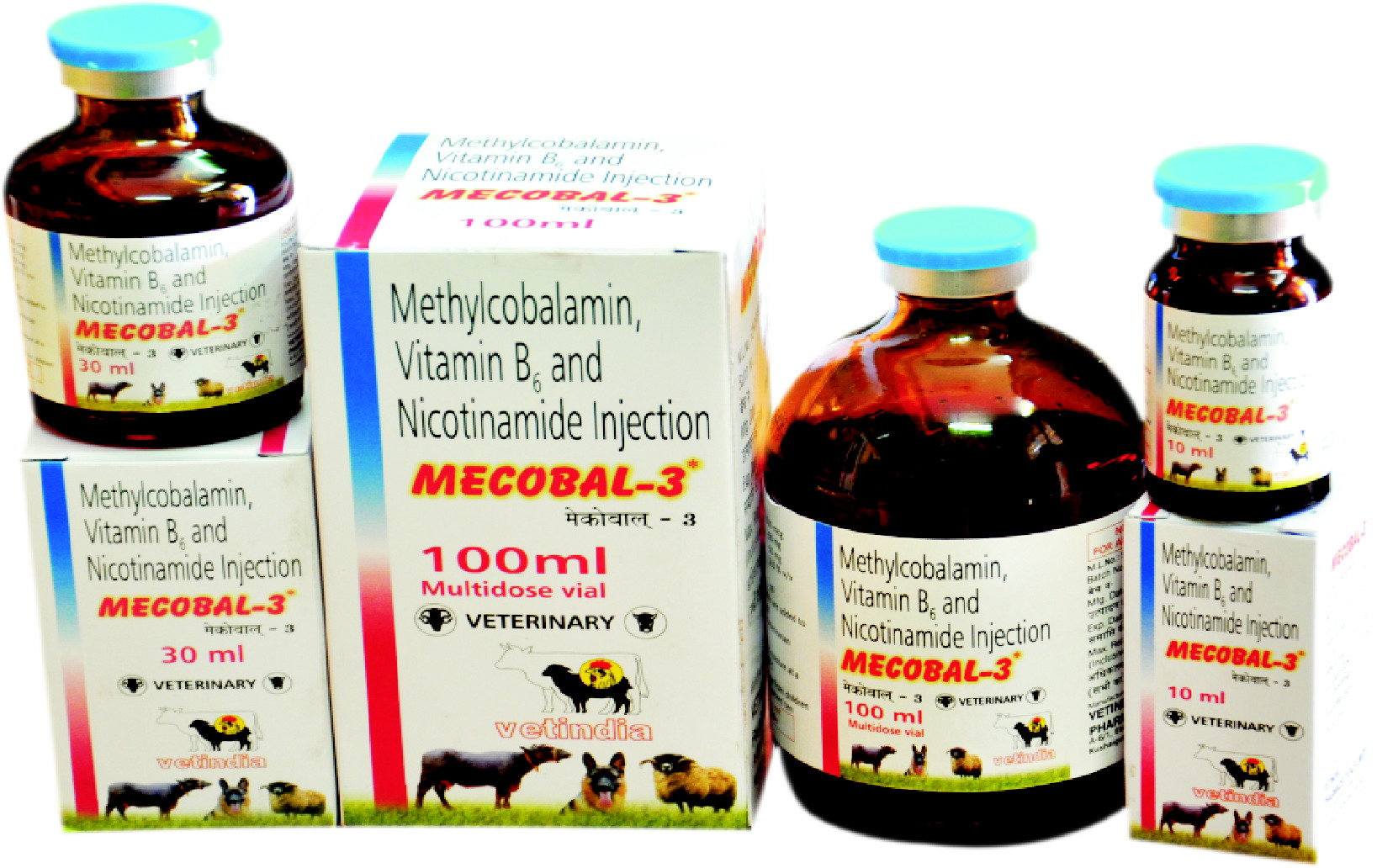 Composition:
Each ml contains
Methylcobalamin - 500mcg
Pyridoxine Hydrochloride - IP - 50mg
Nicotinamide - IP - 50mg
Benzyl Alcohol - IP - 2% v/v(As preservative)
Water for injections - IP - q.s
Dosage and Administration:
Large animals: 10-30ml (in two doses)
Sheep & Goat: 3-5ml
Dogs: 2ml(for IM or IV administration as per the need)
Indications:
Aids in the formation of hormones, proper multiplication and maintenance of ruminal microflora, treatment of primary and secondary anaemia, preventing of muscular dystrophy, nerve degeneration, boosting of immunity against diseases, a good supportive therapy in all chronic problems, regulates metabolism of fats carbohydrates and proteins. Ideal inter calving periods is maintained properly, thus helping in reproductive functions.
Special note:
Methylcobalamin is a good source of vitamin B12 supplement to promote haemopoisis in the bone marrow, and also prevent peripheral nerve degeneration due to ageing.
Presentation:
10ml, 30ml & 100ml