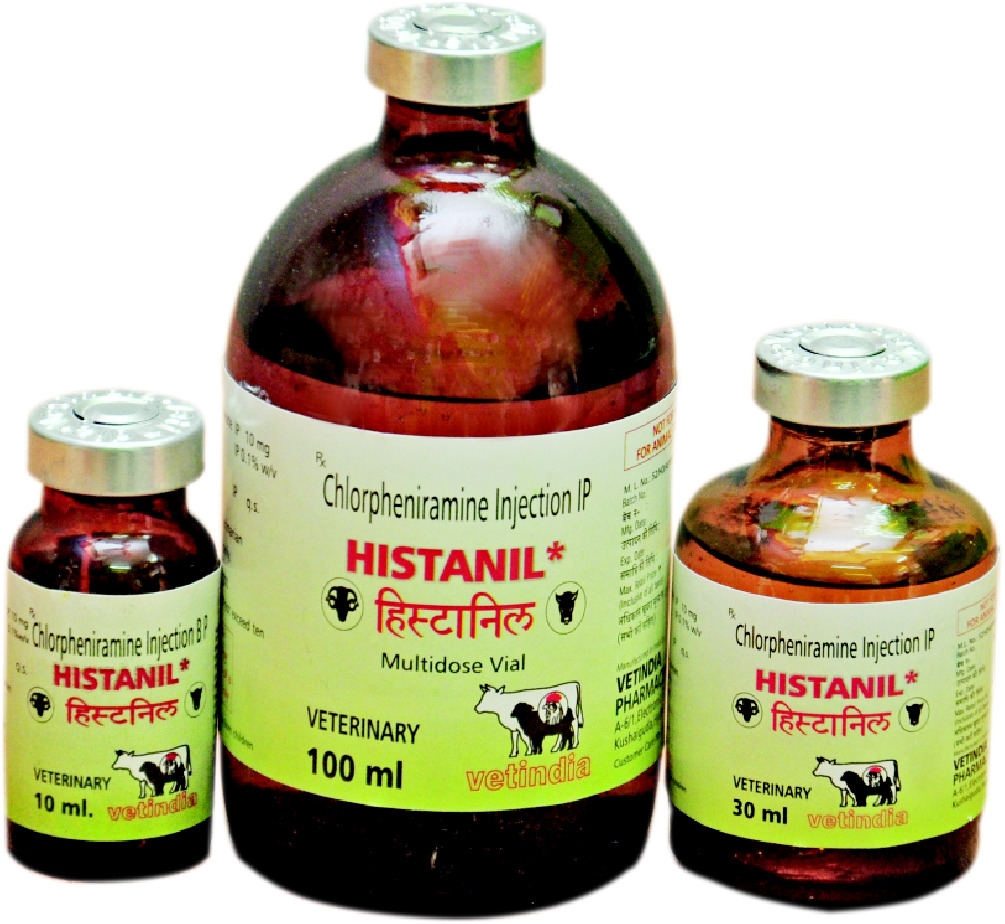 Composition :
Each ml contains
Chlorpheniramine Maleate - IP - 10mg
Chlorbutol - IP - 0.5%w/v
(As preservative)
Water for Injection - IP - q.s
Indications :
Antihistamin, Anti allergic, Drug allergies, Anaphylactic shocks, Treatment of bloat in ruminants, Rhinitis, Urticaria, Itching, Dermatitis, Stingbites.
Dosage & Administration:
Large animals: 10 to 20ml, Small animals: 1 to 2ml (By Intramuscular route)
Special Note:
Drug of choice in all emergenics like sting bite, drug reactions etc.
Presentation :
10ml, 30ml & 100 ml vials.