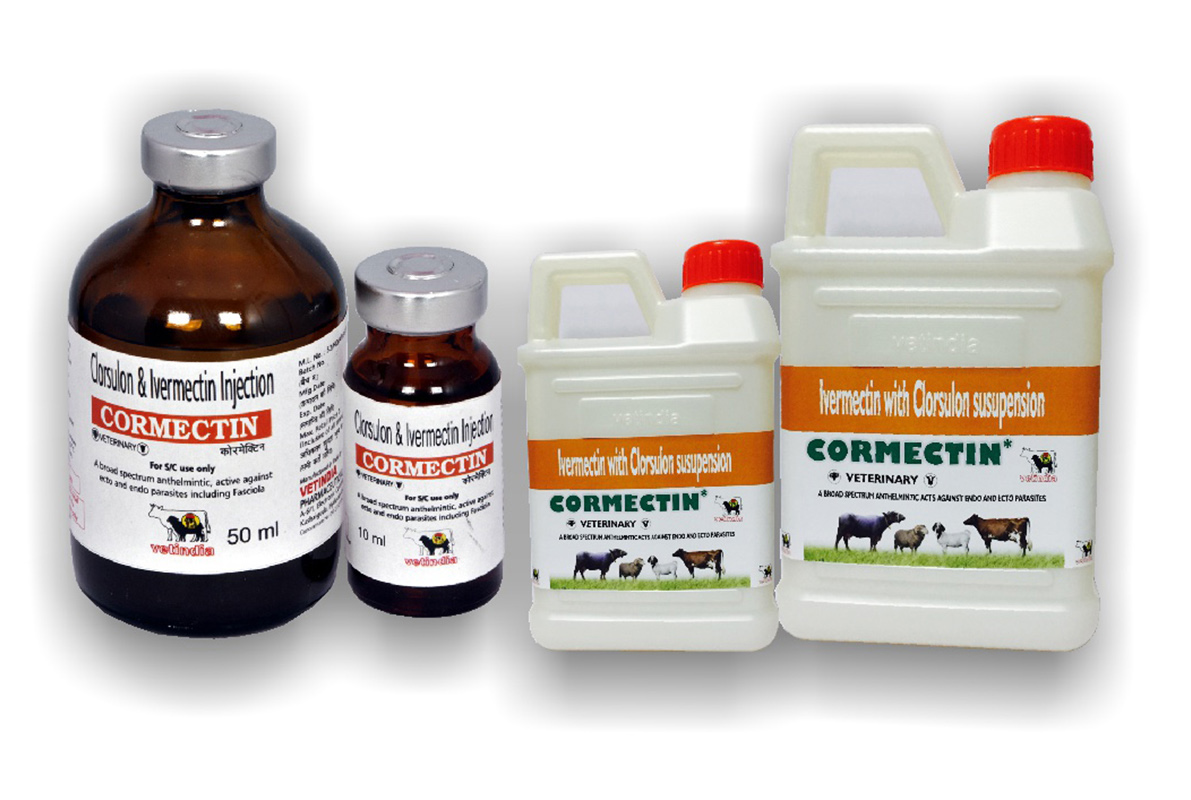 Clorsulan with Ivermectin:
Composition:
Each ml contains
Clorsulon - USP - 100mg
Ivermectin - IP - 10mg
Benzyl Alcohol - IP - 1.5%v/v
Propylene glycol - IP - qs
A Broad Spectrum Anthelmintic acts against Endo and Ecto parasites
Indications:
Acts against G.I tract roundworms, Lungworms, Adult Liver flukes, Sucking lice, mites, ticks and fleas.
Cattle, Sheep and Goat : Gastrointestinal roundworms (like adult and immature) Ostertagia (including inhibited larval) Haemonchus spp., Trichostronglus spp., Cooperia spp., Oesophagostomum spp., Toxocara vitulorum, Lungworms (adult and immature)
Liver Flukes : Fasciola gigantica and hepatica (adults only) Cattle Grubs (parasitic stages): Hypoderma bovis, H lineatum. Sucking lice, manage mites and other ectoparasites.
Dosage :
Injection : 1ml per 50 kg B.wt by subcutaneous route only.
Liquid : 1ml per 50 kg B.wt by subcutaneous route only.
Withdrawal Period : Meat: 28 days, Milk: Not for use in lactating animals.
Presentation:
Injection : 10ml & 50ml vials
Liquid : 100ml, 500ml, and 1000ml.