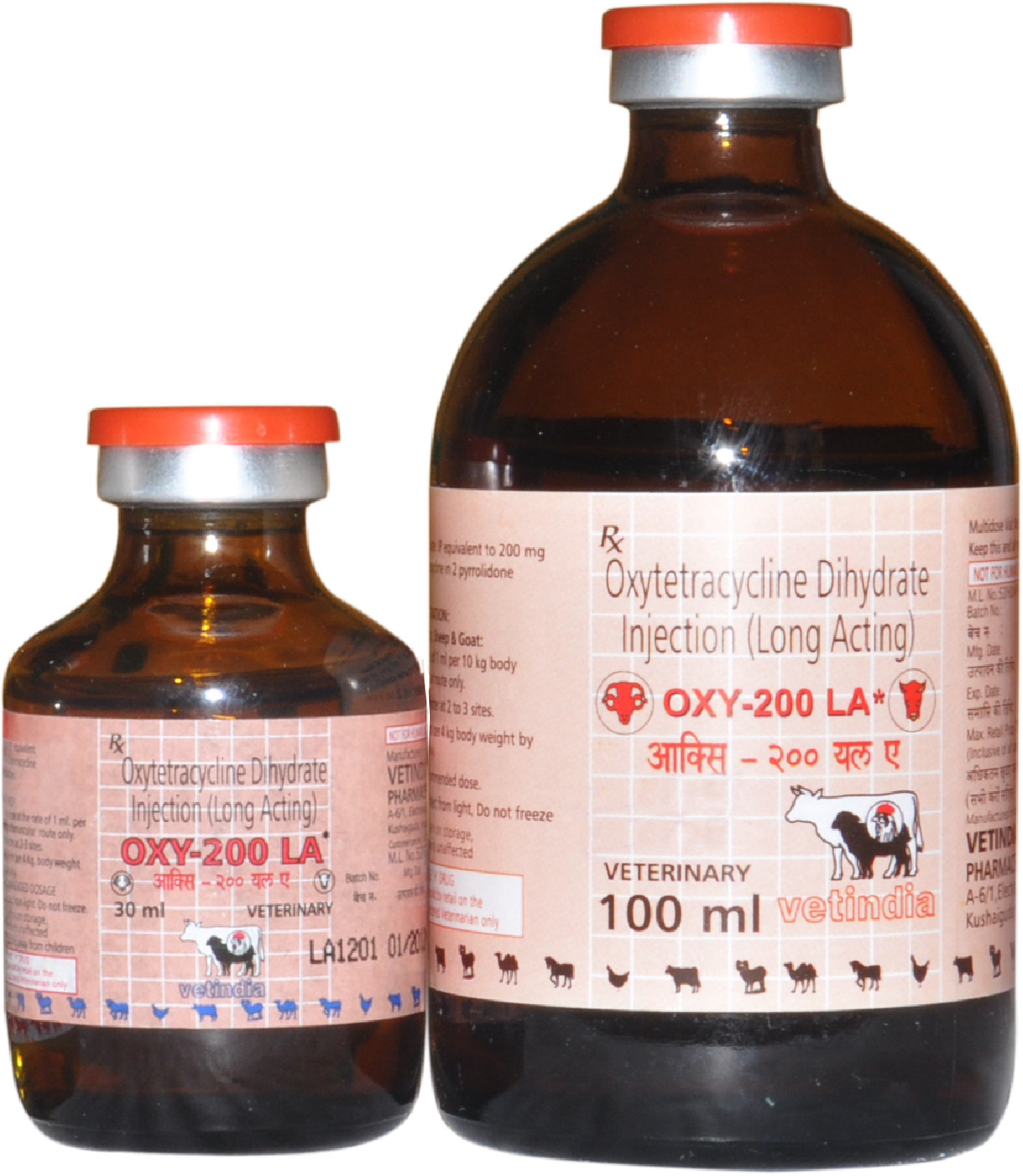 Composition:
Each ml contains
Oxytetracycline Dihydrate - IP
Equivalent to Oxytetracycline - IP - 200mg
In 2 -Pyrrolidone vehicle system.
Indications:
Broad spectrum antibiotic, effective in coli bacillosis, anthrax, black quarter, heamorragicspecticaemia, blue tongue in sheep, foot-tot in sheep, CRD, coryza in poultry, also indicated in secondary bacterial infections to viral infections.
Dosage and Administration:
Cattle, Buffaloes, Sheep, Goat and Pigs: Single dose rate 1ml per 10kg body weight by intramuscular route only.
Poultry:
1ml per 4kg body weight by subcutaneous route only.
Special note:
Only IM route in cattle. Inject the drug at 2 to 3 different sites preferably in deep gluteal muscle. Ideal for rural conditions where long acting injections are needed.
Presentation:
30, 50 & 100ml R.C Vials.