Company Profile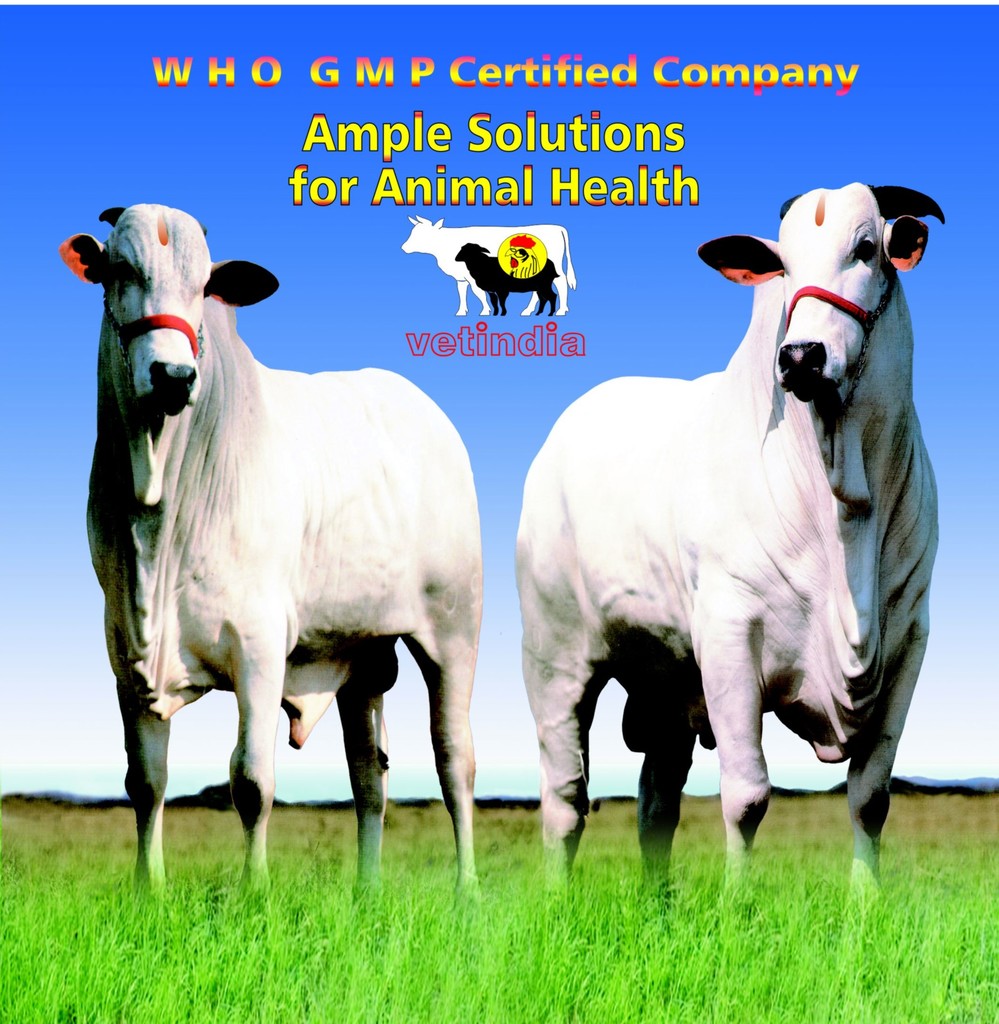 VETINDIA Pharmaceuticals Limited was established in the year 1992 by Dr. M. Sambasiva Rao, M.V.Sc. Being a veterinarian, he started the company with the sole objective of providing highly quality veterinary formulations at affordable prices to the Indian farmers. Starting with modest beginning with 50 in-house manufacturing formulations as on date it has expanded to more than 300 products including Antibiotics, Anti Bacterial, Anthelmintics, Vitamins & Minerals and Feed Supplements that are being marketed all over India and also exported to various countries.
Vetindia has expanded nutritious supportive products to augment animals in productive and profitability which includes calcium, multi-minerals and vitamin supplements. Vetindia specialized in mastitis management to enhance the performance of dairy animals. The company believes in Quality, Innovative solutions, Team work, so it is constantly exploring new solution for the development of livestock with newly developed products. 
With long term experience we have specialized with manufacturing, marketing and export of Oxytetracycline and many other formulations. We are one of leading supplier of Oxytetracycline in domestic and international market.
Vetindia has a state of art facility for manufacturing parentals that follows with CGMPsstandards like WHOGMP, ISO and Schedule M; GMP. Vetindia unit's facilities are maintaining high quality standards in small scales and middle industries sectors.  .
We are one the leading manufacturing of veterinary medicines and we are in to exports for the past 12 years to the African countries, GCC and many others
We have more than 20 years' experience as a long-term manufacturing experience providing customers with:
High qualified & experience staff
High volume manufacture of Parenterals, Oral Suspensions / Liquids, Tablets / Bolus, Powders, Ointments with high quality
New product introduction support
Regulatory support for filing
We are proud of our reputation, and we never compromise the standards that support our reputation. 
Quality:
Since 1992, the Vetindia's name has been synonymous with the trust and reliability inherent in the word Quality. Quality is ingrained in the work of our staff and all our Values. We are dedicated to the delivery of quality healthcare around the world. Our business practices and processes are designed to achieve quality results that exceed the expectations of customers, investors, business partners and regulators. We have a relentless passion for Quality in everything we do.