Manufacturing Facility
About The Manufacturing Facility :
The unit is situated in a total land area of 2222 sq yards with newly constructed area of 60,000sq ft. Working area built with brick walls masonry with R.C.C roof on the ground, 1st, 2nd, 3rd Flores each of 15,000 sq ft. The unit is situated in a pollution free environment.
Parentrals DEPT :
15,000 sqft of area. 
Entire floor is made up of Stainless Steel with joint less finishing, and the walls are fabricated with 304 SS with dull finishing and the sterile area was constructed with DOUBLE SKIN 304 SS sheets and the Comers are coved for access to easy cleaning.
And whole building is constructed according to cGMP norms.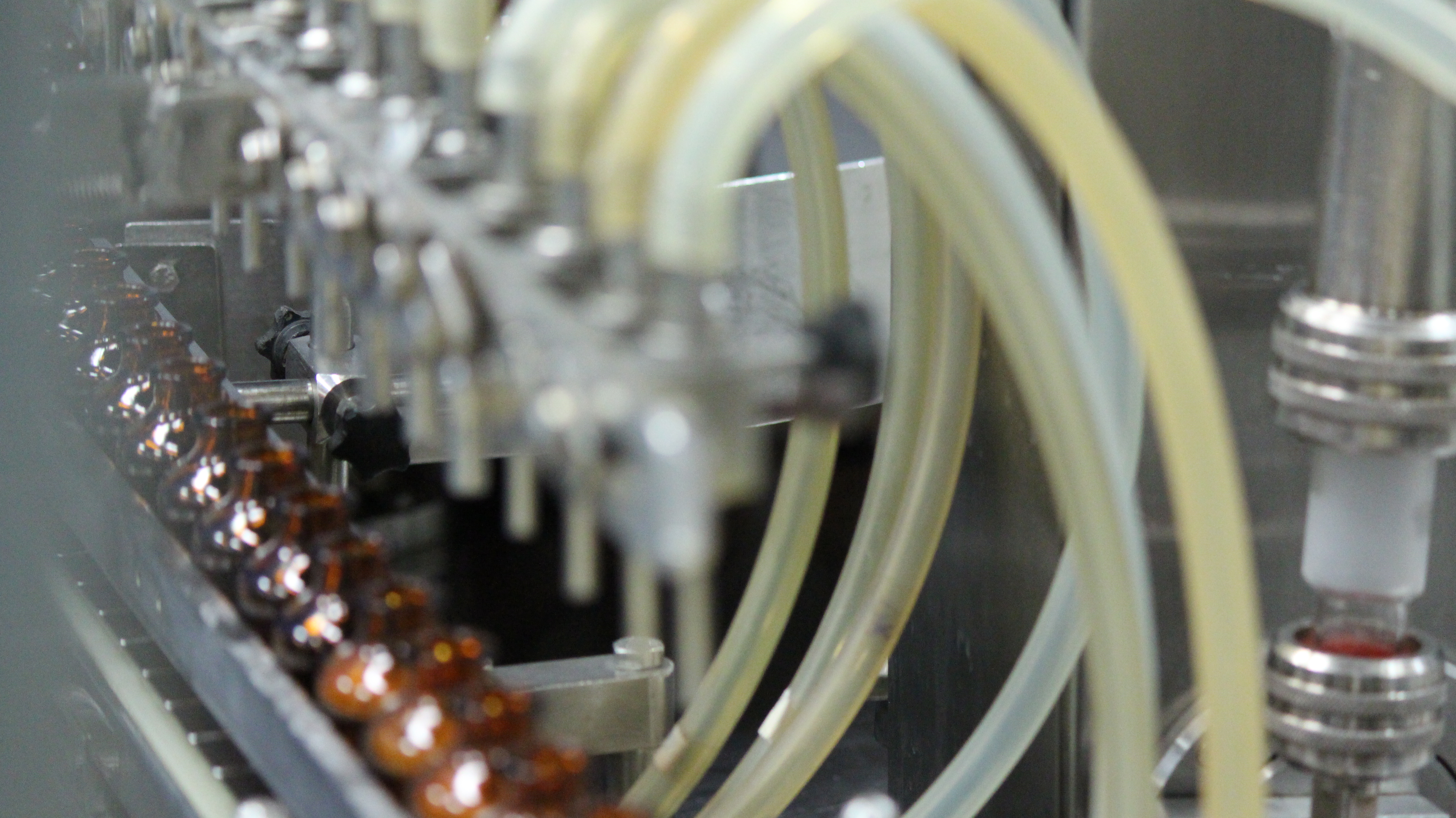 Tablets Section :
15,000 sqft of area with 2 production lines. 
High capacity machinery with latest technology equipped with heavy duty compression machines for veterinary bolus.
High batch size capacity machinery.  
Liquids Section :
15,000 sqft of area. 
High capacity SS tanks designed for the processing of pharmaceutical formulation for veterinary..
High volume filling machinery. 
Capacities : 
Manufacturing capacity in single shift: 
| INJECTABLES | LIQUID ORALS | OINTMENTS | DRY POWDERS FOR ORAL | TABLETS & BOLUSES |
| --- | --- | --- | --- | --- |
| 75,000 VIALS | 4,700 LITRES | 5,000 TUBES | 500 KG | 2,70,000 TABLETS/BOLUSES |